Those who arrive here immediately understand that they are about to give themselves a dream.
On the scenes of the Monferrato hills, in one of the most beautiful tourist regions, Piemonte, there is La Commedia Della Pentola where comfort is combined with good taste and a myriad of unusual details that inhabit the location as epiphanies.
The harmonious body of the structure is made from an ancient farmhouse artfully renovated, with exposed stones and the vaults of the brick ceiling filled typical of the territory. But La Commedia Della Pentola is much more: breakfasts full of surprises, products of own production, the opportunity to cool off in the superb outdoor pool from which to enjoy an exceptional view, but also organization of special events and Weddings. 
The interiors offer a recognisable modern elegance and, at the same time, the warmth of a rustic environment with the typical flavour of the past: like the collection of books of the greatest literary tradition, hanging frames as artwork and little installations of tradition kitchen tools and a high-quality culinary offerings.
After gaving you a taste of this place, I want to tell you about how I helped them advertising it through a taylor-made website and  throughout a complete project developed with a winning team: photographer Laura Novara and copywriter Elisabetta Cerigioni.
Before I begin in order to tell properly about this place it has to say we lived the complete experience, spending a night in the B&B and having dinner matched to a delightful wine testing, and we inevitably all fell in love with La Commedia Della Pentola.
To capture its essence we planned different photo-shooting during the year for the B&B rooms, the kitchen, the seasonal menù and the people that make this place special.  In this way we had the opportunity to described it in all its beautiful details through the seasons.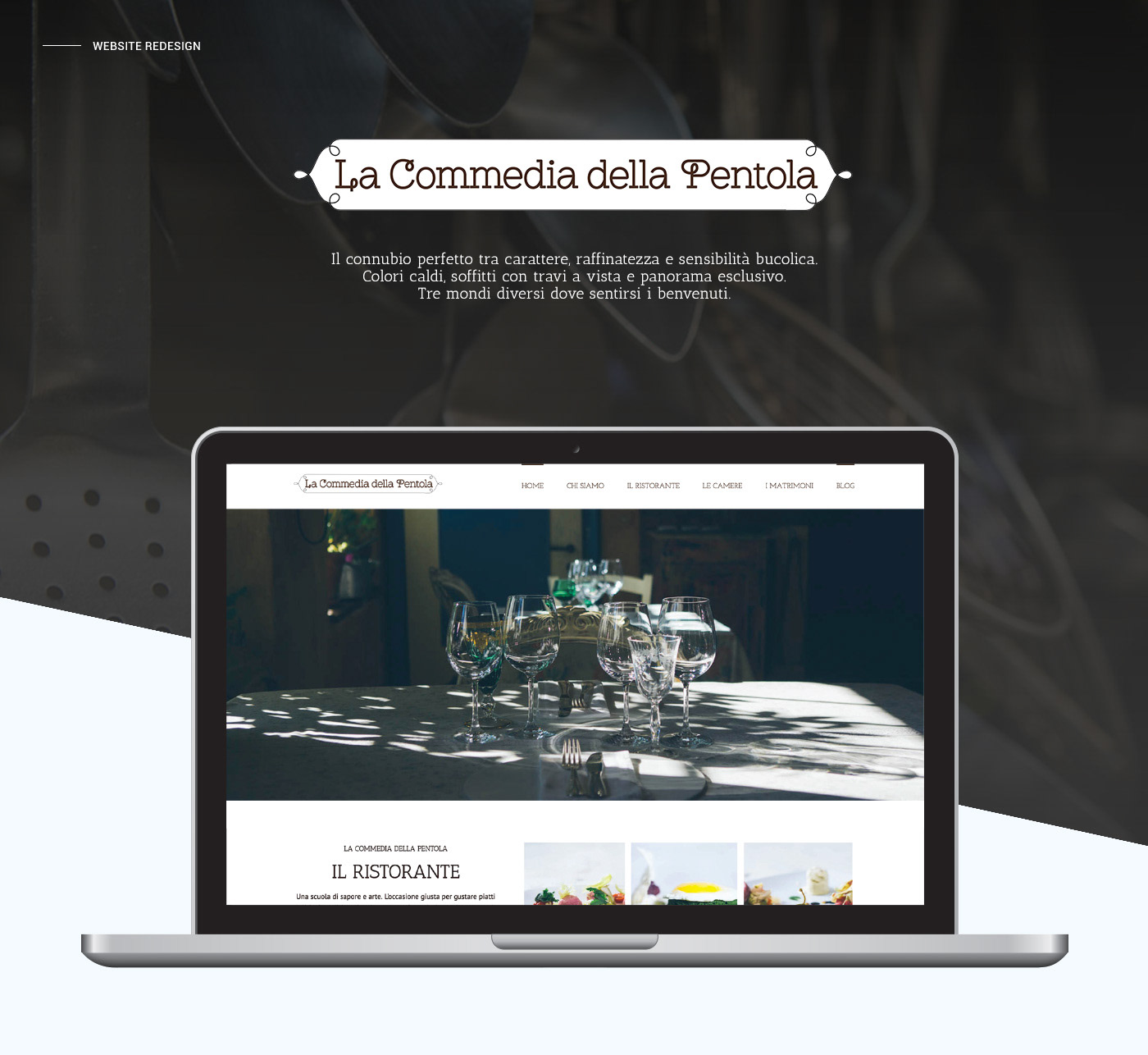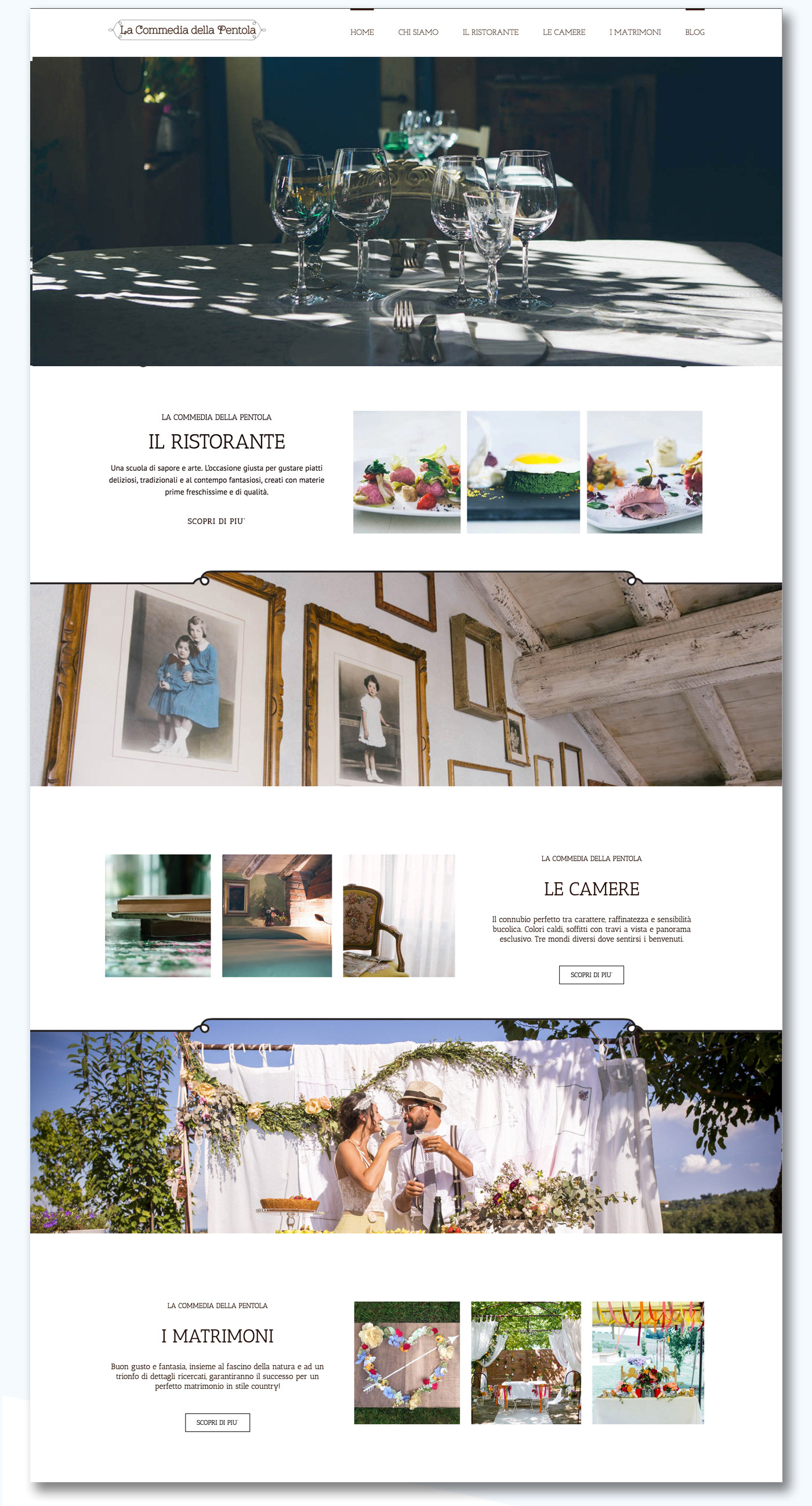 "Here it seems that beauty is working on an inventory of details that will remain etched in the mind and heart of the beholder"
ALL RIGHTS TO THE CONTENTS OF THE SITE ARE RESERVED IN ACCORDANCE WITH CURRENT LEGISLATION.REPRODUCTION, PUBLICATION AND DISTRIBUTION, IN WHOLE OR IN PART, OF ALL THE ORIGINAL MATERIAL CONTAINED IN THIS SITE (INCLUDING, BUT NOT LIMITED TO, TEXTS, IMAGES, GRAPHIC ELABORATIONS) ARE EXPRESSLY FORBIDDEN WITHOUT AUTHORIZATION WRITTEN.