The Friday Project was born as idea between people with different background and experience but with in common the desire to create a lifestyle magazine rich of creative people & ideas. It has become a realty in 2014 with the first publication and something to be pride of when it has been registered in 2015 as official magazine in Italy.
I've been part of this project since the beginning and I took care of the creation of the website and all the digital materials. During this journey I had the chance to develop an article starting from the research, preparation of the interview, art direction of the photo-shooting and article writing.
This complete experience enriched me of new skills that I've used since for my projects as freelance and for the brands that I worked for.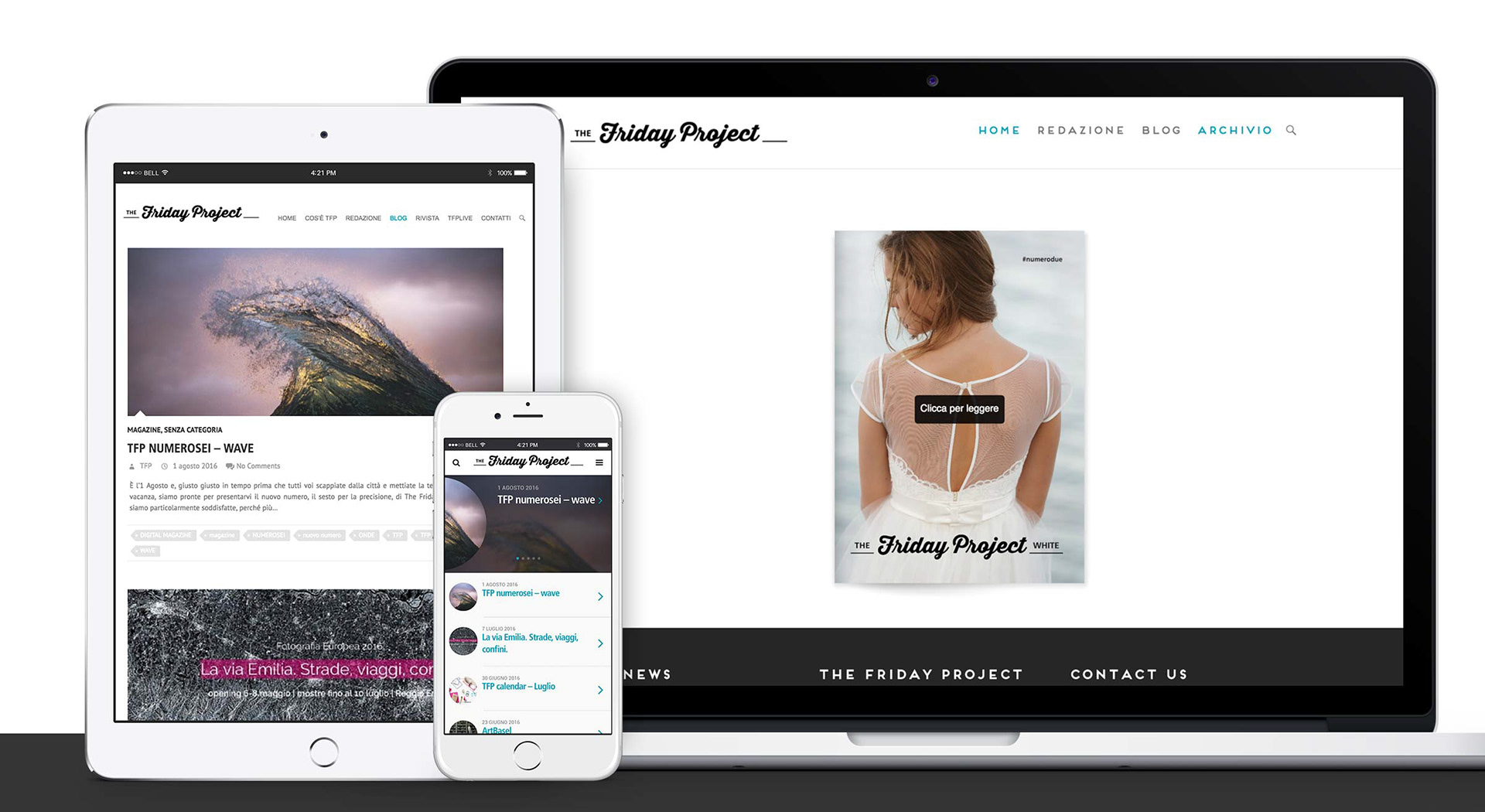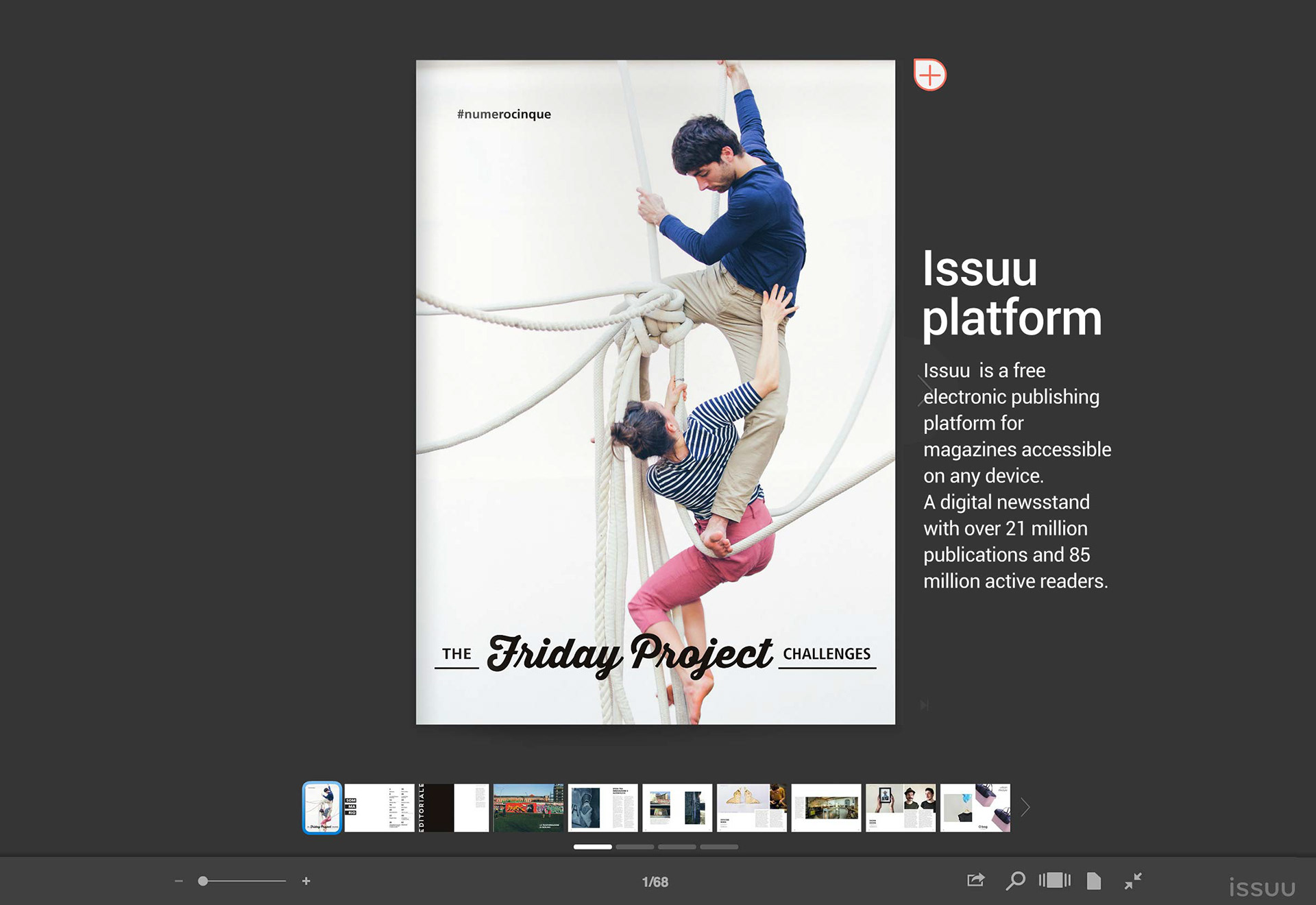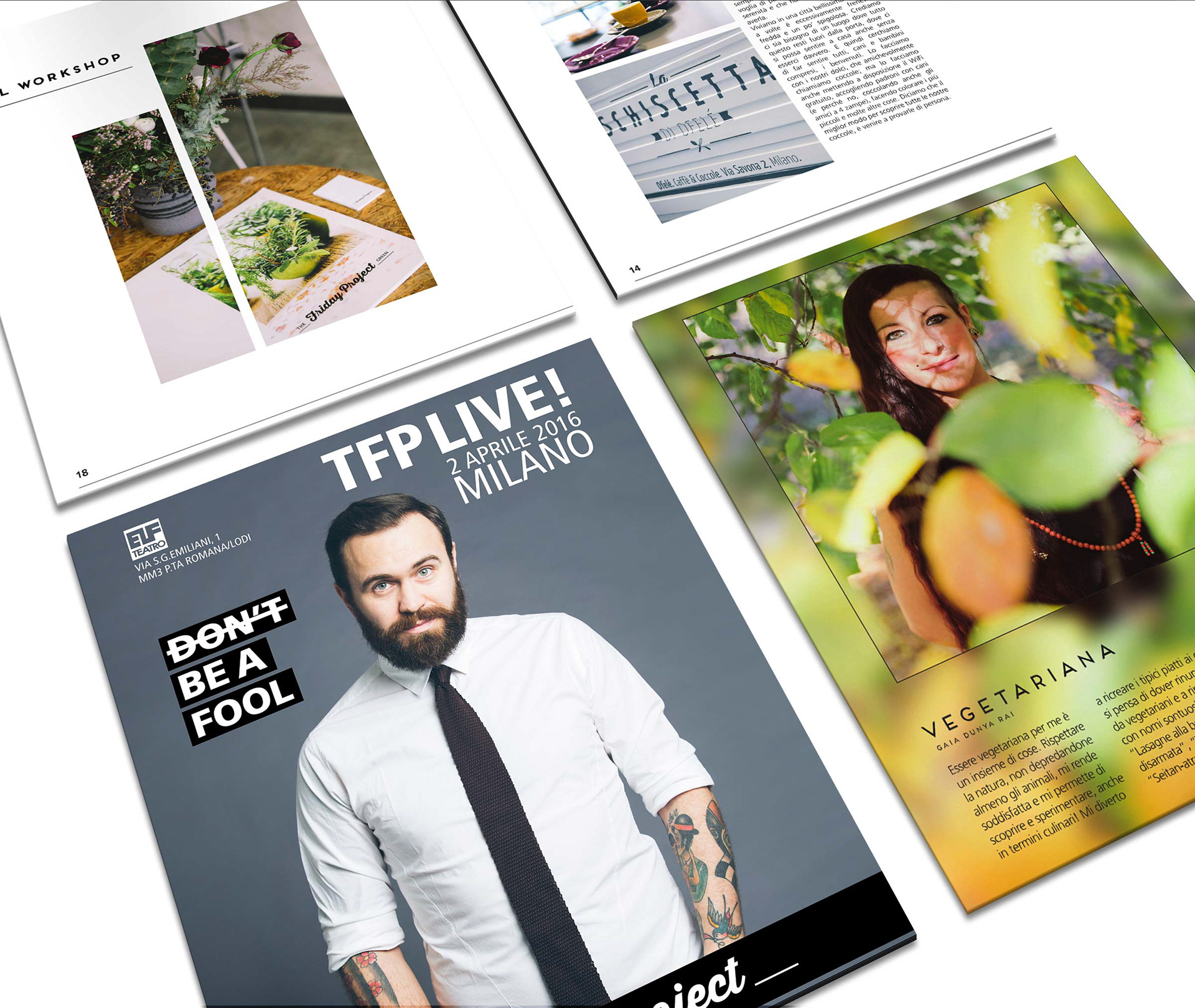 ALL RIGHTS TO THE CONTENTS OF THE SITE ARE RESERVED IN ACCORDANCE WITH CURRENT LEGISLATION.REPRODUCTION, PUBLICATION AND DISTRIBUTION, IN WHOLE OR IN PART, OF ALL THE ORIGINAL MATERIAL CONTAINED IN THIS SITE (INCLUDING, BUT NOT LIMITED TO, TEXTS, IMAGES, GRAPHIC ELABORATIONS) ARE EXPRESSLY FORBIDDEN WITHOUT AUTHORIZATION WRITTEN.