The RED(V) flower puzzle is both timeless and on-trend in equal measure. Produced with the best quality leather and crafted with impeccable attention to detail, RED(V) has created a new and functional shape with a unique and recognizable style. The bag gets its 'puzzle' name from the intricate composition of individually cut leather flowers, which are interlocked as if they were parts of a puzzle, gradually giving life to the main panel of the bag. Around 200 calf-skin leather flowers are juxtaposed by approximately 800 micro studs, displaying exquisite craftsmanship with a signature RED(V) aesthetic: romanticism with a rock edge.
This concept of elegant romanticism offset by rock 'n' roll metal detailing is a well-known RED(V) signature and is summed up perfectly in this extraordinary product.
In this project I had the role of Art director and I've coordinate the making of the video from the moodboard to the video making. I had also the possibility to use my drawing skills for sketches on set as part of the set design.
The composition requires several hours of work and starts with cutting individual flowers out of high-quality leather before assembly can begin. Blue, white, red and black petals are intricately interlocked to create a stunning puzzle effect, which forms the panels of the bag.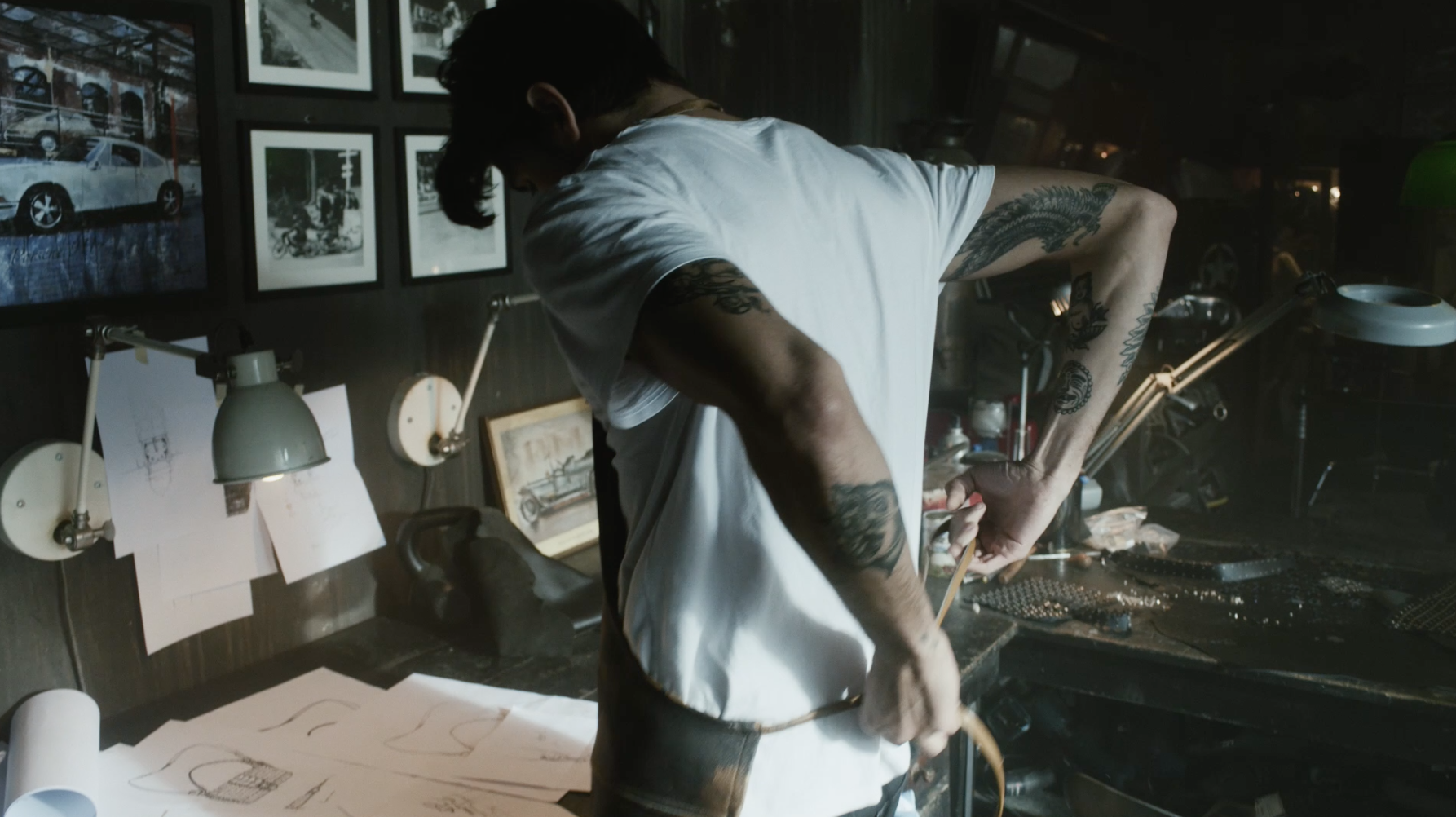 ALL RIGHTS TO THE CONTENTS OF THE SITE ARE RESERVED IN ACCORDANCE WITH CURRENT LEGISLATION.REPRODUCTION, PUBLICATION AND DISTRIBUTION, IN WHOLE OR IN PART, OF ALL THE ORIGINAL MATERIAL CONTAINED IN THIS SITE (INCLUDING, BUT NOT LIMITED TO, TEXTS, IMAGES, GRAPHIC ELABORATIONS) ARE EXPRESSLY FORBIDDEN WITHOUT AUTHORIZATION WRITTEN.